Content Writing Services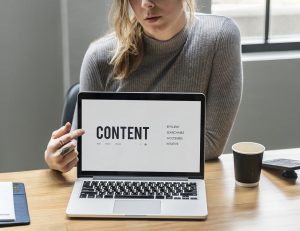 Content writing is the compilation of words which people used to read on websites. To build a successful website, good content is a must. Your website content should be optimized and sole. The website content must have impressive keywords and that should relevant to your services and products. Your website content must be interesting so that a visitor becomes a customer of your services.
Professional Content Writing Services in San Diego are providing services to business around the globe. We have always tried to give our best in the field of Content Writing. When writing content, the content writer should make those types of articles which are informative and reliable. He/she must include all the relevant information in the article with creativity. A website content writer has to make an article that should be based on the given keywords. His/Her aim is to produce an article that must be relevant and appropriate with the given keywords in a logical way. Content writers should use simple and clear language in preparing the articles.
Content Writing is a feature that is an important keyword for any website on the internet. The concept of web content mostly provides each website, a platform to perform. Web content holds the key to your website's success. If the content of your website is good, it automatically attracts users.
Objectives for having good website content
If you have good content on your website, that may help you in targeting audiences. It also helps web site owner to introduce a content that would suit the portal as well as the visitors.
Why Need Content Writing
You should write your website content in a concise way with precise information. You should write your article in such a way where the most important point should in the top position. You must know that the website content you are writing will read by people from a different section of the society. So, you should use simple language in your writings "
In short, content writing is not just writing for the website and to attract visitors; somewhat it is the arts and science of attracting more visitors to the website. Content writing can move forward a website in online business.